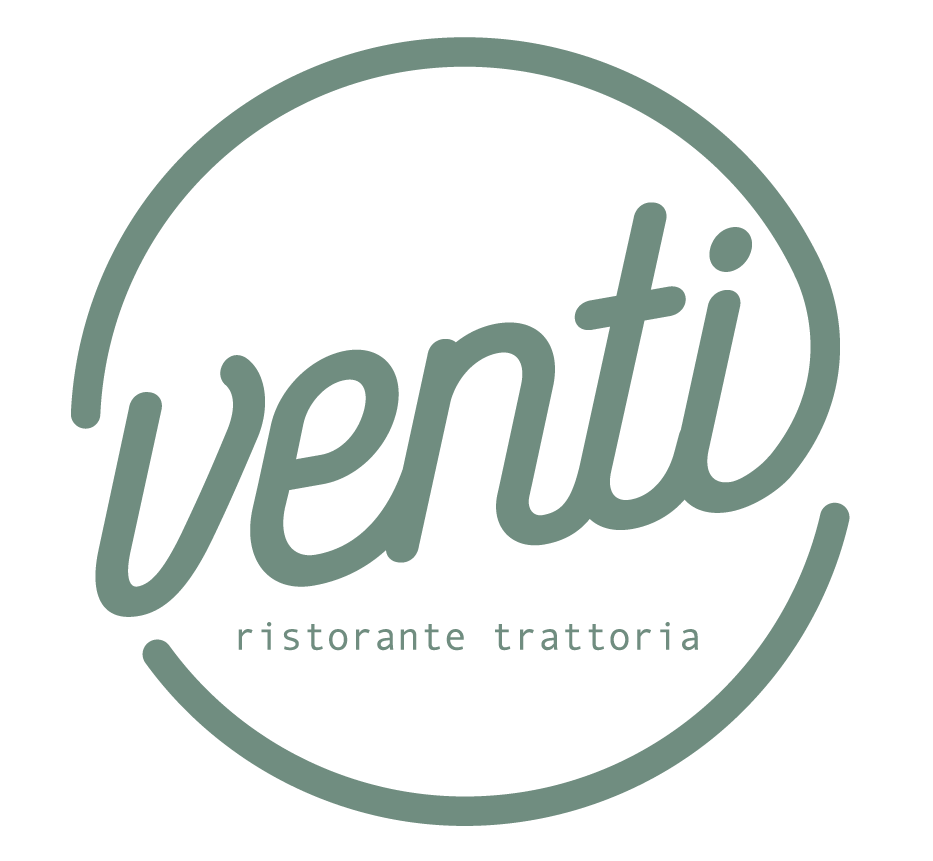 The Vault is a dynamic meeting place, where the murmured conversations from the wine bar blend in with business talk over an espresso; it's where visitors from town mingle with guests staying at the hotel, and where families enjoy dinner side by side with groups of friends on a night out. We love the way Italians get together around food and drink, mixing generations and conversation topics at will.
Here, you can pull up a chair in our loud and entertainingly rebellious Italian wine bar, where the food is defined by the day and by seasonal ingredients. Or sit down in the restaurant, where classic risottos and grilled seafood take you on an odyssey through the Italian landscape. And a Grappa to finish? But of course. We're happy to serve up the finer things in life. So come on in!
It is not possible to book a table outdoors. If it is desired to sit outdoors, a table will be allocated on arrival, subject to availability.
Venti is open
Tisdag-Lördag från 17:00
After Work fredagar från 16:00

Varje fredag kommer det vara Aperitivo After Work i Trattoria Venti med deejays, ost & chark och bra viner på glas och flaska.
Benvenuto!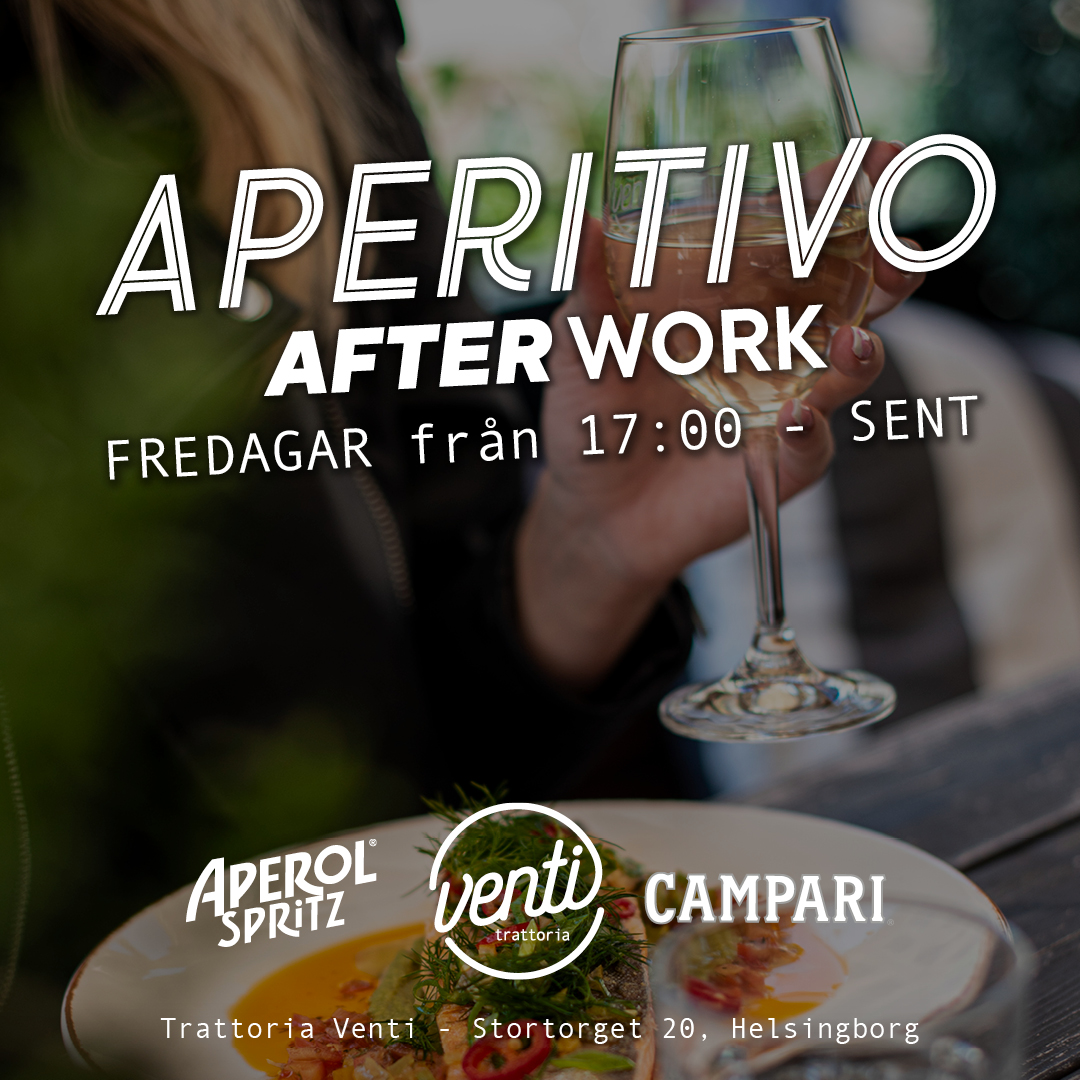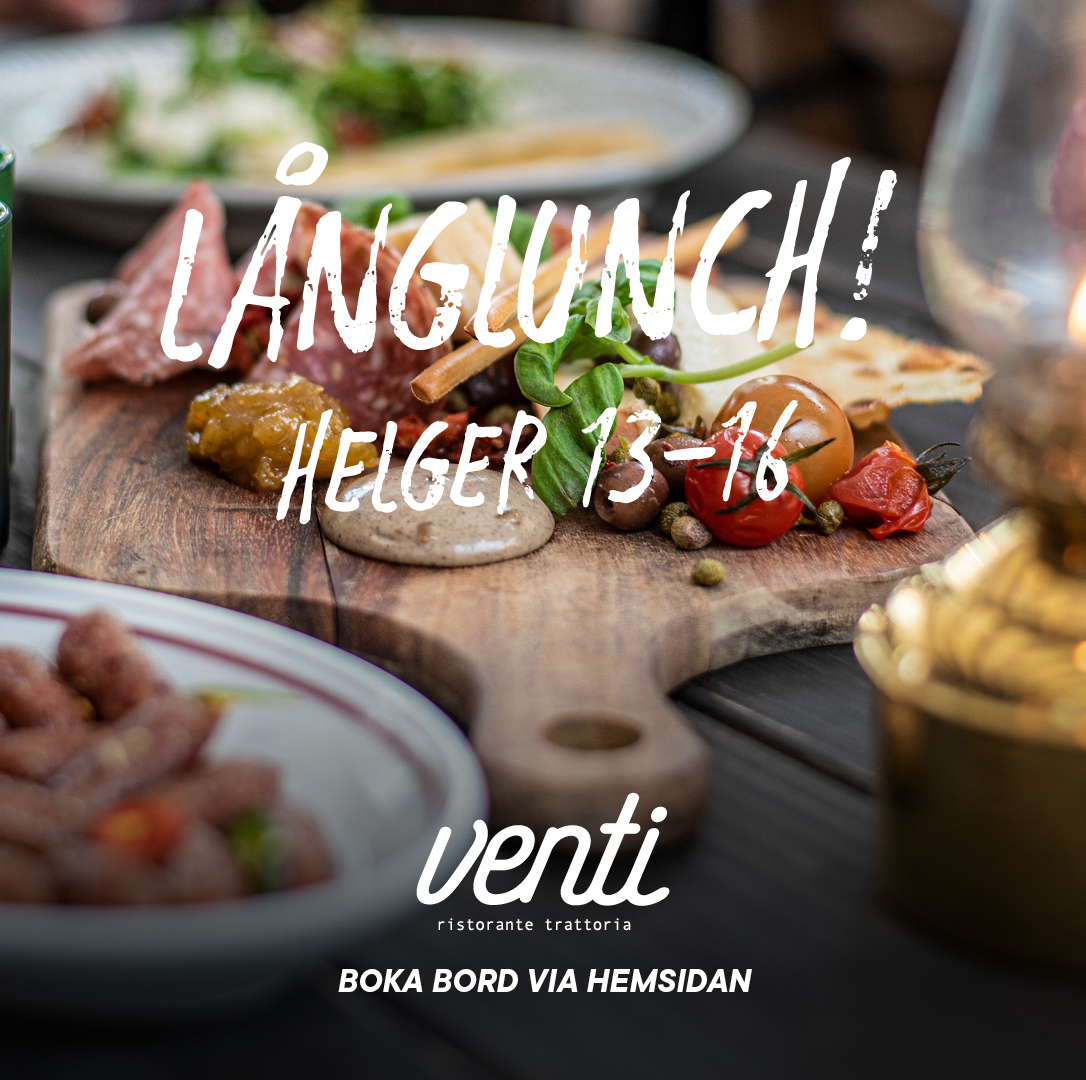 Extra long Saturday lunches from 1 PM
Saturdays from 1 PM
Welcome to an extra delicious "long lunch" with an Italian delicacy, small picks and fresh salad, perfect for the hot summer days.
Book table here!
We have a great variety of well sorted wine selection for every tastes and ranges from premium point vintages to priceworthy house recommendations.
Contact us here for the updated winelist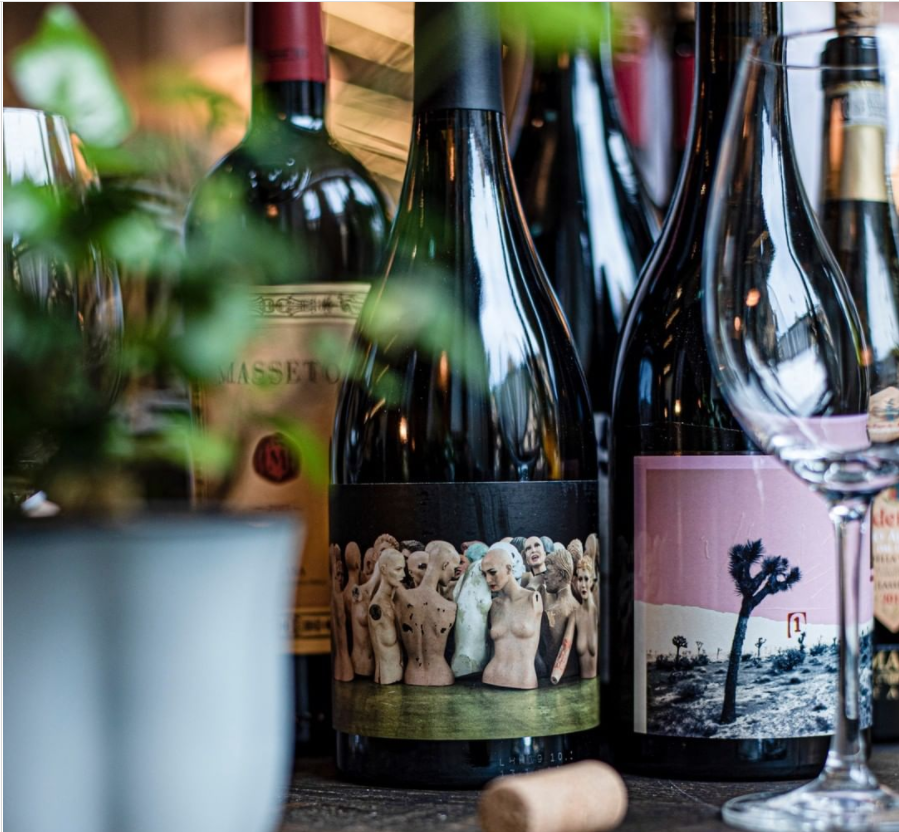 Är du Trattoria Venti´s nya teamplayer?
The Vault Hotel och Trattoria Venti söker löpande nya medarbetare till vår restaurang.
Vill du arbeta lite extra på helger eller kvällar eller ta plats i köket och visa hur man slungar den bästa pastarätten?
Skicka in din ansökan idag och få möjlighet i att arbeta med GOA kollegor i en italiensk inspirerad restaurang
Book table in our Italian trattoria and ristorante
Breakfast is said to be the most important meal of the day, and if there is one thing you do not want to miss, it is breakfast at The Vault Hotel. You might even get up early voluntarily when you know what's going on! Go for another round of freshly baked bread, charcuterie, cheeses, granola and croissants. Make the morning your morning.
Open Hours
Monday-Friday 6:30 AM-10 AM
Saturdays & Sundays 7 AM-11 AM
Frukosten för utomstående kostar 195 kr per person och barn under 12 år 125 kr
Book breakfast online Here! Or call the front desk Tel: +46 42-37 18 00 reception@thevaulthotel.se