Welcome to a vault designed for people
The Vault Hotel is built on an authentic bank vault from the beginning of the last century. From the time the building itself was a bank. But if you hear a tinkling sound today, it probably isn't change being counted – it's more likely to be ice cubes landing in a glass to chill it for your Manhattan.
Welcome to The Vault Hotel – whose magnificent history creates tasteful new rooms to spend time in. Rooms that most definitely create memories that are well worth saving. Located in the heart of Helsingborg and comprising 56 rooms, a wine bar where the murmured conversation flows freely, our ristorante and our Atrium Bar – the perfect place to spend an evening.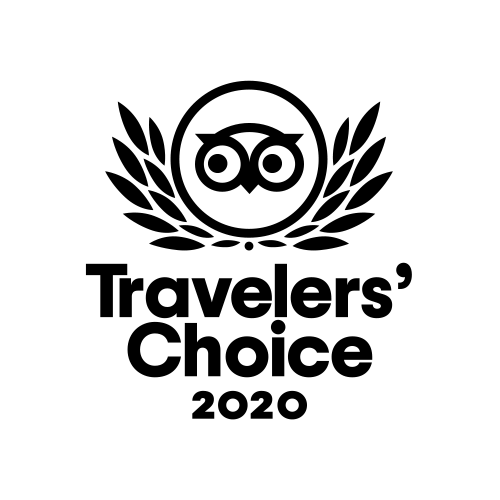 Offers & Events at The Vault Hotel
LogiPLUS
Don´t fall asleep hungry during weekdays. A deal perfect for the business traveler.
LOCK YOURSELF IN FOR A MOMENT
There is a certain something about opening the door to a hotel room. And there is definitely something special about opening the door to a room at The Vault. We want you to feel the Wow! factor. We want you to want to kick of your shoes and snuggle down on the fantastic bed. We want it to be nothing at all like home. While still leaving you feeling more than at home. Nope, there's nothing particularly "half-hearted" at The Vault. Then again, there's nothing "half-hearted" about sleeping in a palatial bank either.
The Vault is a dynamic meeting place, where the murmured conversations from the wine bar blend in with business talk over an espresso; it's where visitors from town mingle with guests staying at the hotel, and where families enjoy dinner side by side with groups of friends on a night out. We love the way Italians get together around food and drink, mixing generations and conversation topics at will. Here, you can pull up a chair in our loud and entertainingly rebellious Italian wine bar, where the food is defined by the day and by seasonal ingredients. Or sit down in the restaurant, where classic risottos and grilled seafood take you on an odyssey through the Italian landscape. And a Grappa to finish? But of course. We're happy to serve up the finer things in life. So come on in!
Imagine staying in a palatial bank from the 1800s. In newly designed rooms simply oozing Wow! factor. This is precisely what awaits you at The Vault. The hotel that started life as a bank, that still has its beautiful vault, and where the walls that have been preserved have been shaped into a magnificent meeting place. No design details have been left to chance here. So sit yourself down in an armchair, hang out with your friends in the wine bar, sip an espresso or snuggle down on a pink velvet bed. Or do all the above. Be our guest!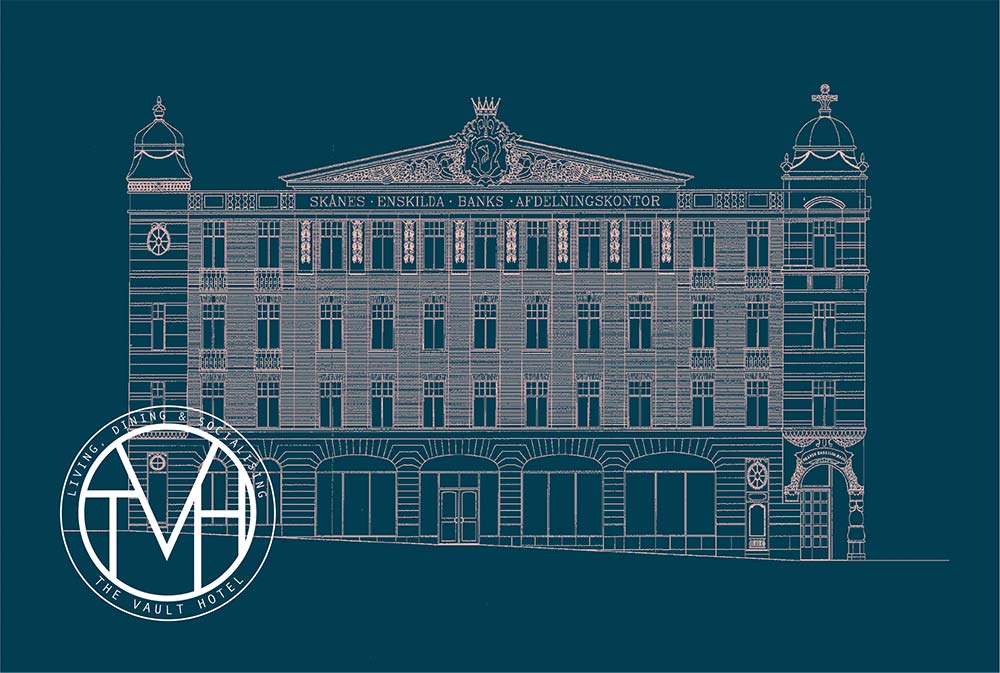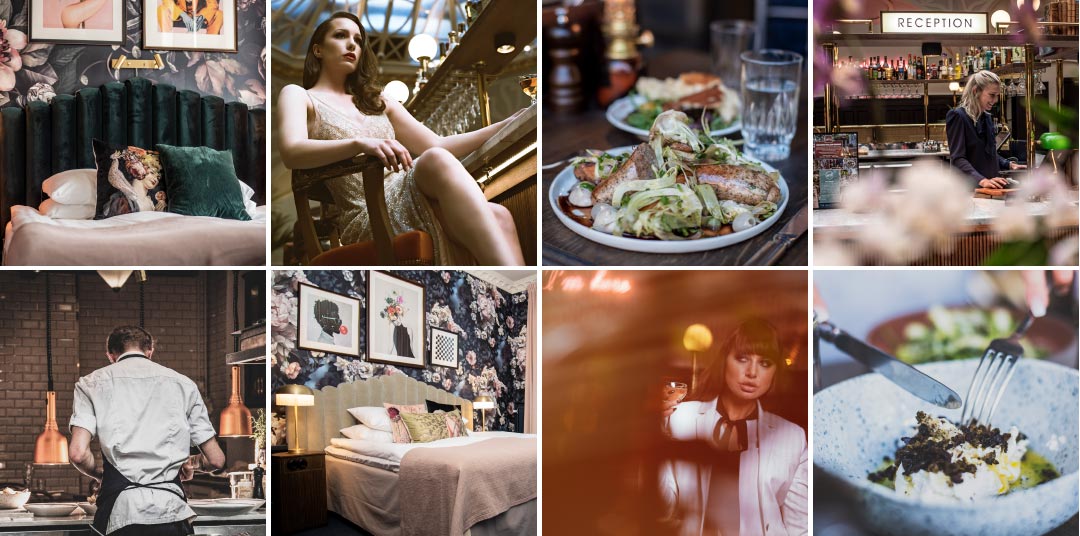 Save on pleasures,
not money Book a room at The Vault Hotel today! Book a grande dining experience at La Volta
Sign up for the latest news, events and best rates from the Vault: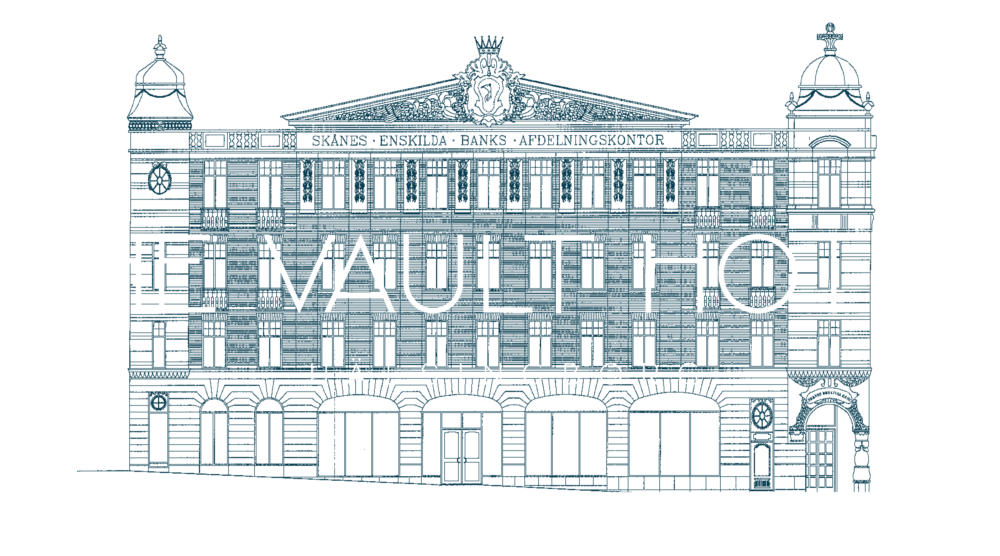 THE VAULT HOTEL
Stortorget 20
252 23 Helsingborg
Tel: 042-37 18 00
Org no. 556897-7432