Welcome to a vault
designed for people
If you look up the word "vault" in the dictionary, you will see that one of the definitions is "a secure room in a bank in which valuables are stored". And you may well have known that already. Whether you did or not, it is not unreasonable to ask what that has to do with a hotel in Helsingborg, Sweden. Quite a lot, actually, as The Vault Hotel is built on an authentic bank vault from the beginning of the last century. From the time the building itself was a bank. But if you hear a tinkling sound today, it probably isn't change being counted – it's more likely to be ice cubes landing in a glass to chill it for your Manhattan
Welcome to The Vault – the hotel that is steeped in roots and traditions. We see everyone who visits us as our friend, no matter whether you have just dropped in for an espresso, a few olives and a cold beer in the trattoria, are here for a meal in the restaurant, or intend to spend the night sleeping soundly in one of our sumptuous beds.
Save your time for The Vault.
24/7 Reception
Check in: 15.00
Check out 11 AM
Frukosttider: Måndag-fredag 06:30-09:30, lördag-söndag 07:00-11:00.
Hotellet är rökfritt, avgift på 3.500 SEK kommer debiteras om detta sker.
Cash-free hotel
Dogs allowed in certain rooms and our lobby reception@thevaulthotel.se if you want to bring your dog.
The Vault har tagit fram en egen doft som omger hotelets korridorer och allmäna ytor.
I vår lobby har vi under fredagar och lördagar events och happenings, kom gärna ner på cocktail i baren och njut lite extra av atmosfären.
Vårt hotell är inte anpassat för barnfamiljer, vi har två hissar av äldre modell där det inte går in någon barnvagn.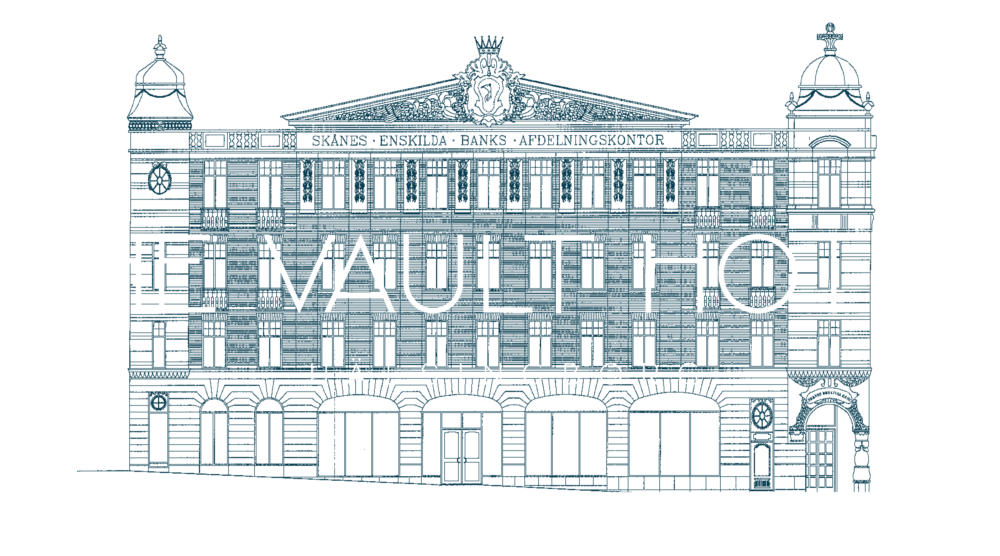 The nearest car park is Magnus Stenbock Gallerian's car park just 200 meters from the hotel. In addition to this, there are parking spaces on Stortorget. Other parking garages that we recommend are Sundstorgs garage, about 5 minutes walk from the hotel.
Parking map
Your business our pleasure
Good housing boosts business. And we are happy to boost you with all the help you and your company need. Sign a contract and let your colleagues stay at The Vault. We find a smart solution that suits your company's needs.
When you travel for work, it is nice to always have a home to come to. A place where you know the name of the staff, you find your favorites on the breakfast menu and can get the same room again, and again, and again. If you want of course. We are here for you and your colleagues.
Let´s make business together
Annelie Riippa
Front Office & Housekeeping Manager
+46 70 26 46 998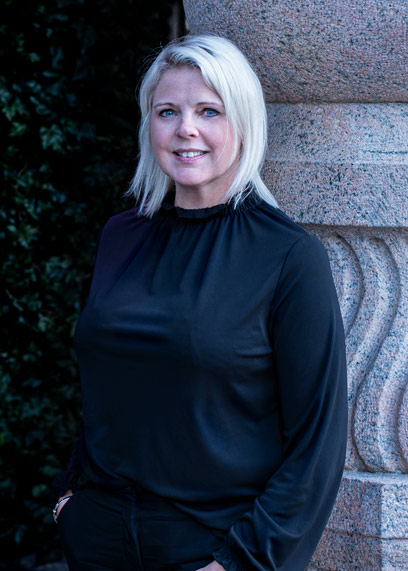 Make those new years promises last, try out our new gym & realx. You can find all the amenities and equipment needed for a good workout at The Laundry Gym & Relax at The Vault Hotel. 
Book a room and get access to our new gym at The Vault Hotel. Or book an hour for a private session in the gym from 395:-/hour.
Laugh all the way to the bank
Dandelion Child, Sydafrika
Maskrosen, eller Dandelion på engelska, är en växt som är känd för att överleva under extremt svåra förhållanden.
Likt denna måste maskrosbarnen i Sydafrika klara att göra samma sak. Det är just detta vi vill medverka till och ge barnen förutsättningar till en bättre framtid.
Därför kallas projektet för Dandelion – för maskrosbarn i Sydafrika.
Verksamheten ger barn utan föräldrar möjligheten till ett bra liv genom bidrag som går oavkortat till mat, hälsa och vuxenstöd. Som ger barnen och dess omgivning i utsatta delar av Sydafrika möjlighet att skapa en bättre framtid och en relation med en annan del av världen.
Dandelion är ett fantastiskt projekt som lever med oss dagligen genom vårt egna fadderbarn på Statt, Smangele. Ett arbete som verkligen gör skillnad.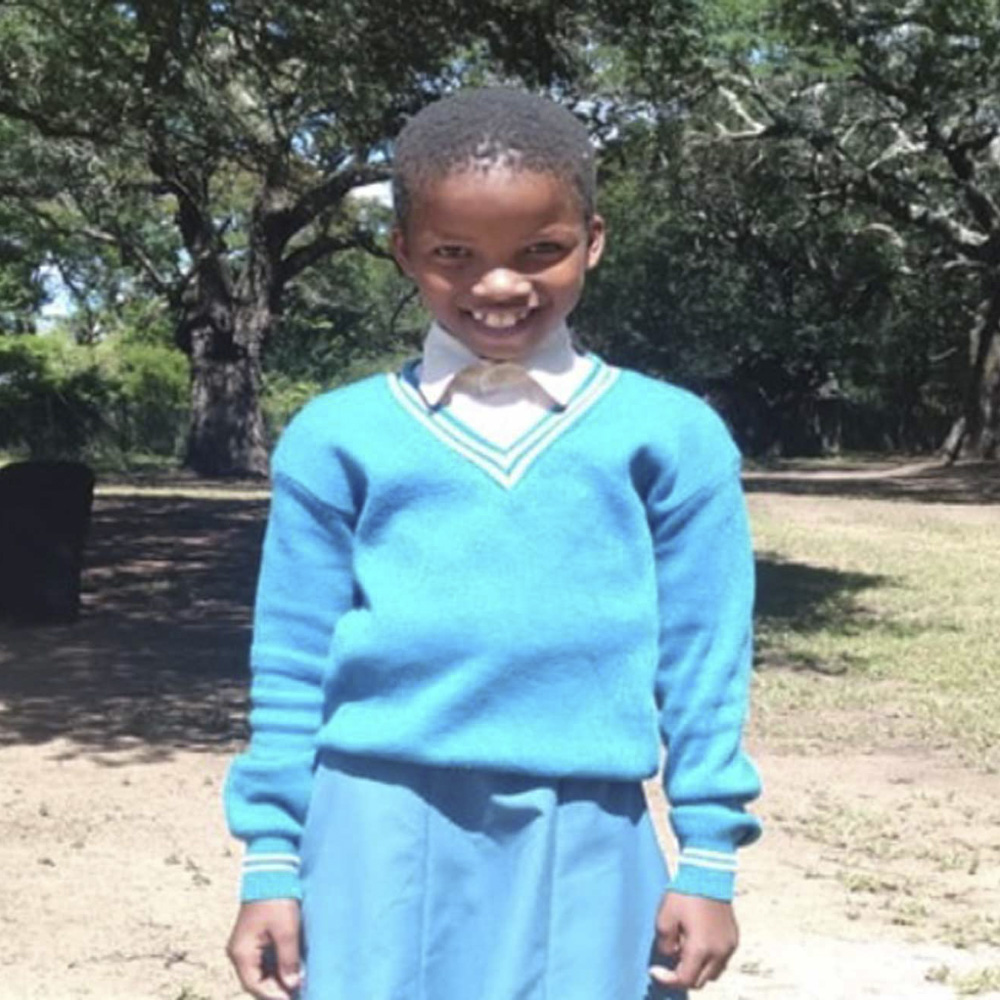 Säg hej till Lihle!
På Vault Hotel är vi stolta faddrar till en flicka som heter Lihle. Vi skriver brev med varandra, de som vill ger 10 kr av sin lön till henne varje månad och våra julklappar till familjen Jakobsson är alltid pengar som går till Lihle. Därutöver gör vi andra aktiviteter för att få ihop mer pengar.
Working at The Vault hotel is possibly the most fun you can have at work. It's actually a bit like a lifestyle. You live with the brand, your colleagues and all the wonderful guests in our myth-enshrouded little universe. We sometimes need to add new stars to our team, of course. If you're one of the people impatient to join our family and to make our hotel a firm favorite with our guests, then don't hesitate to get in touch or check out our "situations vacant" page.
You may not find a job that suits you right now, but feel free to register on our job portal with a CV and personal letter.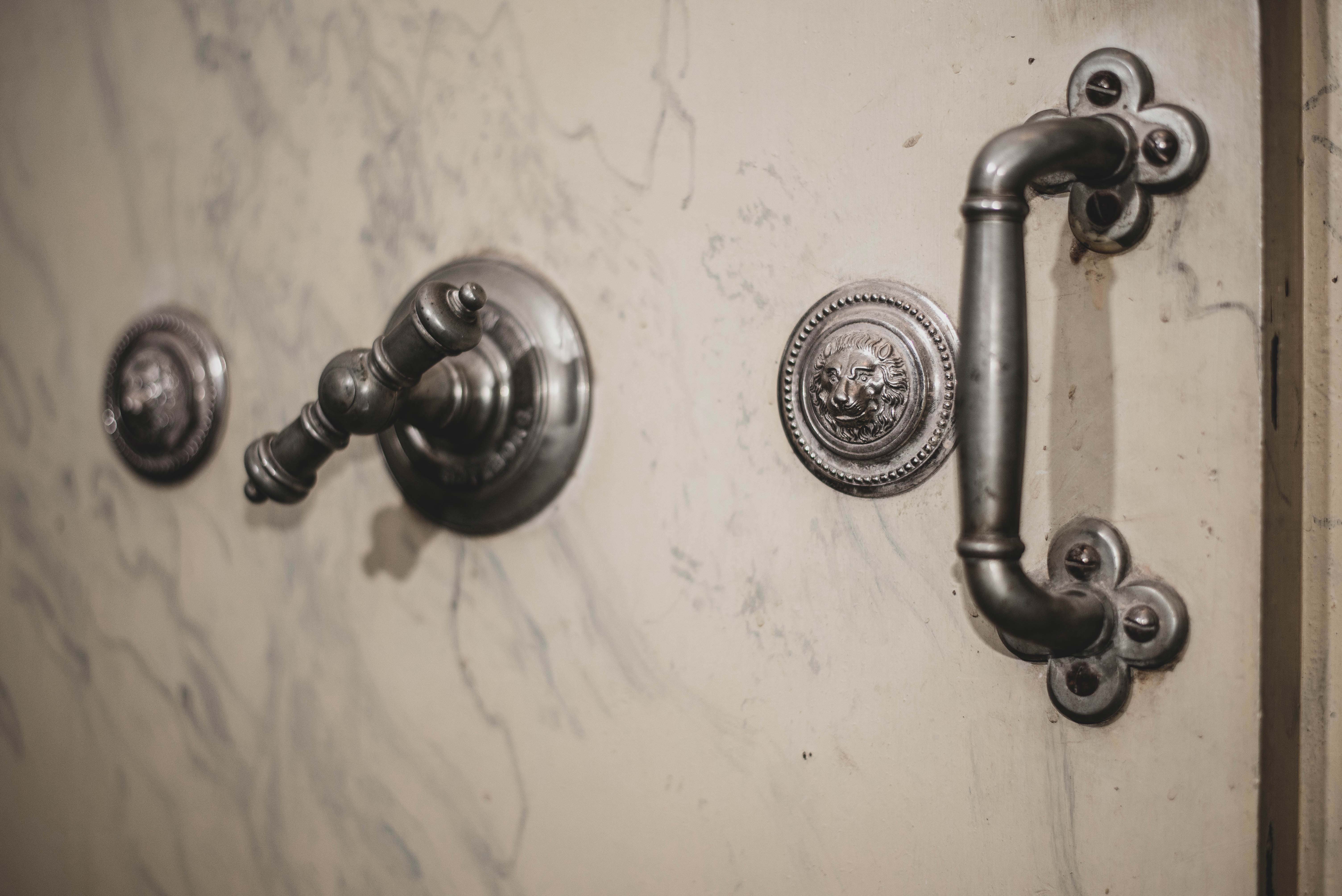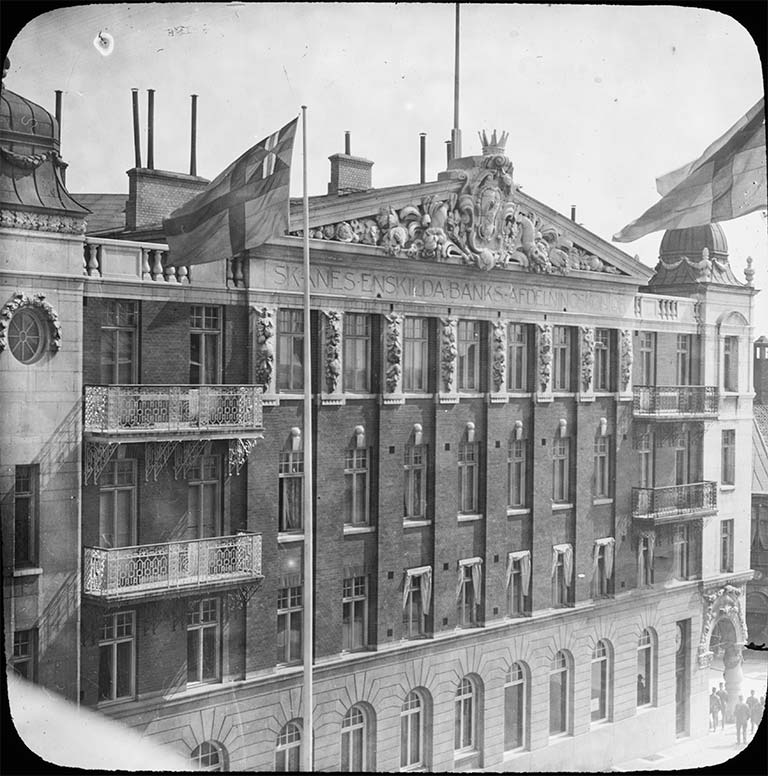 The Vault has 56 rooms, Trattoria Venti (Italian restaurant) – The Atrium Bar, a fitness centre in the basement, and a small relaxation department. And if you raise your eyes for a moment, you can enjoy the sight of our magnificent ceiling which is every inch worthy of an old palatial bank. And most definitely worth a selfie! And a good night's sleep, of course. You can then sit down in a comfy armchair and treat yourself to a delicious international breakfast the next day. Pssst! Don't miss our "croissants and cornetto" offer. It's to die for.
If you look up the word "vault" in the dictionary, you will see that one of the definitions is "a secure room in a bank in which valuables are stored". And you may well have known that already. Whether you did or not, it is not unreasonable to ask what that has to do with a hotel in Helsingborg, Sweden. Quite a lot, actually, as The Vault Hotel is built on an authentic bank vault from the beginning of the last century. From the time the building was a bank, designed as a palace in 1899, with rectangular corner towers and a richly sculpted façade facing Stortorget square. This is the place to come for the beautiful, the sumptuous and the magnificent, with all the bank history surrounding the hotel and creating a tingling atmosphere in the rooms, the bar, the restaurant … every aspect of your visit, in fact. There has always been something ceremonial and exciting about stepping into a bank. Here, the magnificence remains in the walls, and the golden days of yore are recreated with a new, modern slant. With finely designed rooms that make a real mark on the memory.
The Vault Hotel is part of the hotel group family Room Republic, which in addition to The Vault runs four other hotels in Sweden and Spain.
Read more about Room Republic
www.roomrepublic.se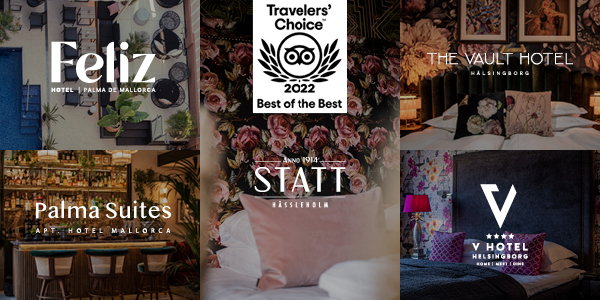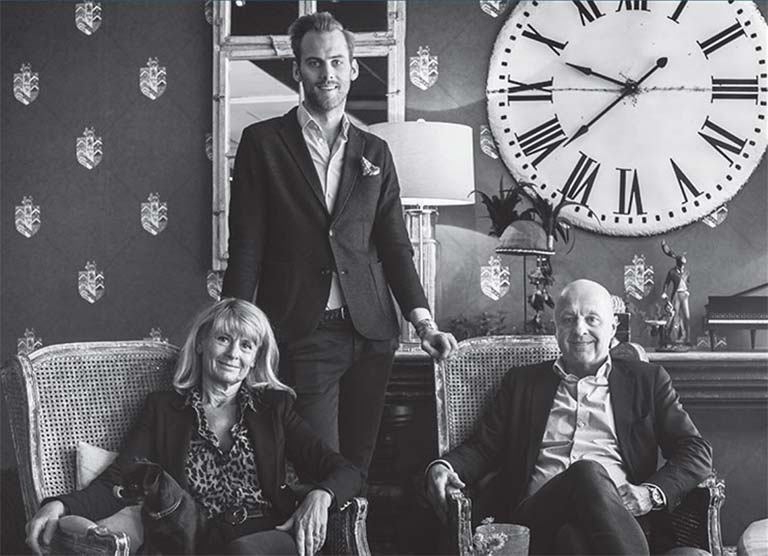 Our philosophy is that when you visit us, you should really feel at home. The Vault Hotel is a part of the Room Republic family of hotels which, in addition to the Vault, owns and operates three other hotels in Sweden and in Spain. Each hotel features its own special furnishing, concept and ambience. Common to them all, however, is the fact that we don't refer to the people who stay with us as guests, but as friends coming to visit. This means that we always strive to do that little bit extra for you, get ready to provide precisely what you want, and to make your visit a memory to cherish. And, of course, we want you to come back again.
Read more about Room Republic www.roomrepublic.se
You'll find The Vault in the heart of Helsingborg, right next to the Kärnan tower. Immediately to the right of the steps up to the terraces steeped in tradition. OK, you want the address so you can punch it into Google Maps? Good idea. Stortorget 20 will get you there.
Airborne
If you land at Ängelholm Airport (AGH), we recommend that you take the airport shuttle. Click here for timetables and prices. When you arrive at Helsingborg Central Station, simply follow Järnvägsgatan to Stortorget 20 
Cab
If you want to take a taxi, we recommend using one of the established companies: Sverigetaxi, Taxi Kurir, Sundets Taxi or Skånepågarna. Give the driver the address: The Vault Hotel, Stortorget 20 
Choo choo
If you are travelling by train to Helsingborg Central Station, the hotel is just a few minutes' walk away – follow Järnvägsgatan to Stortorget. Right in the heart of Helsingborg. Next to the Kärnan tower – that's where you'll find us. 
Rollin'
If you're coming by car from the north on the E4, E6 or E20 motorway, take the Helsingborg N exit. The road will take you to Hälsovägen; drive to the bottom of the hill and turn onto Drottinggatan. Turn left onto Stortorget and you will see the hotel at the top of the square, right next to Kärnan – the tall tower up on the hill.
If you're coming from the south on the E6 or the E20 motorway, take the Helsingborg S exit; this will lead you to Järnvägsgatan. Turn right onto Stortorget and you will see the hotel at the top of the square, right next to Kärnan – the tall tower up on the hill.